Robert Adair Jewellers would like to introduce our newly launched website. At Robert Adair Jewellers we are committed to giving our customers the best quality, most stylish and beautiful pieces of jewellery and gifts.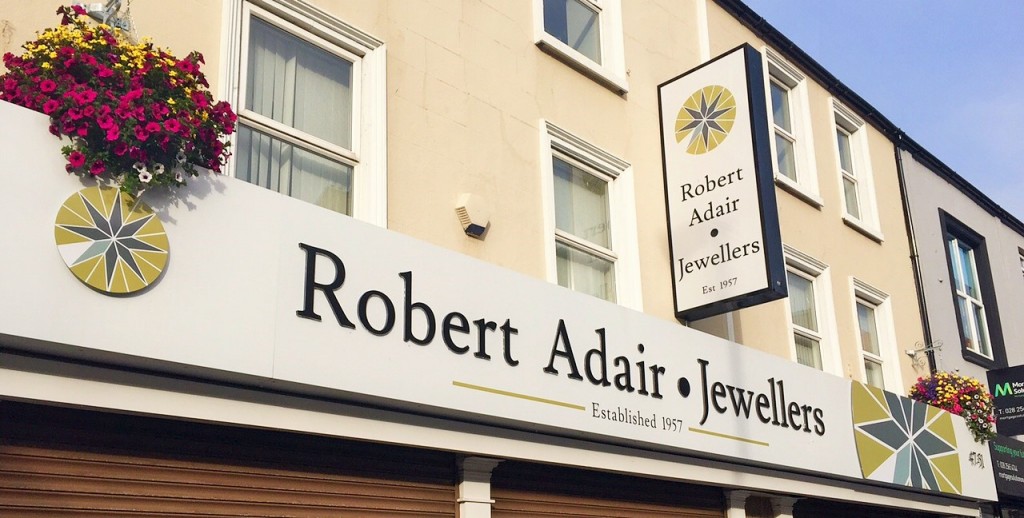 Jewellery is a special purchase, whether it is treat for yourself, a keepsake or a special gift. Nothing can quite match up to the joy of opening up a gift which has been specially thought out and considered.
At Robert Adair Jewellers we sell only the best jewellery, diamonds and gifts. Our showroom showcases engagement rings, wedding rings, necklaces, bracelets and watches and our staff are on hand to help you make sure that you get exactly what you are looking for. Click here to find out more about our showroom.
We also have a workshop where we carry out repairs on clocks and watches. We have specialist equipment which allows us to make repairs and change batteries without compromising the waterproof properties of your watch. All repairs are carried out by a Swiss trained watchmaker. We can also carry out adjustments to make rings fit perfectly offering a 2 hour ring sizing service. Click here to find out more about our workshop.
Robert Adair Jewellers has been operating in Ballymena since 1957. With over 50 years of experience, Robert Adair Jewellers are delighted to have sold many engagements rings, wedding bands and beautiful gifts throughout the years. Please enjoy browsing through our website and get in touch with us or call in with us at Robert Adair Jewellers on Mill Street in Ballymena.