Robert Adair Jewellers on Mill Street has been a trusted family business in Ballymena for many years now. Here's how it all started.
Robert Adair trained and served his time as a watchmaker both in Ireland and London, then opened his first shop in his hometown of Castleblayney, Co. Monaghan.
Robert met and married Myrtle and in 1957 they set up Robert Adair Jewellers at 12 Mill Street, Ballymena. Customers would come from all over the country for Robert's advice on the purchase of a new watch or the repair of a family heirloom. With Robert & Myrtle's skills and hard work the business thrived and in 1985 the business moved to bigger premises at 47/49 Mill St. This was the former site of Macbeths, another well-known Ballymena jeweller.
Robert's son Stuart joined the family business in 1989 after graduating from the Irish Swiss Institute of Horology (Watchmaking) and having served a 3 year apprenticeship with one of the UK's leading jewellers Boodle and Dunthorne in Chester.
2001 saw major changes to the business with the purchase of the shop next door and a major refurbishment to create a modern, spacious showroom. Robert Adair Jewellers continues to grow with many changes happening since 1957. One of the biggest is the ability we now have with the internet to reach and connect with a much larger audience but our core values of high quality products and great customer service remains the same as when Robert opened his first shop.
The business is now being driven forward by Stuart Adair and the rest of the dedicated and loyal team at Robert Adair Jewellers, Mill Street, Ballymena.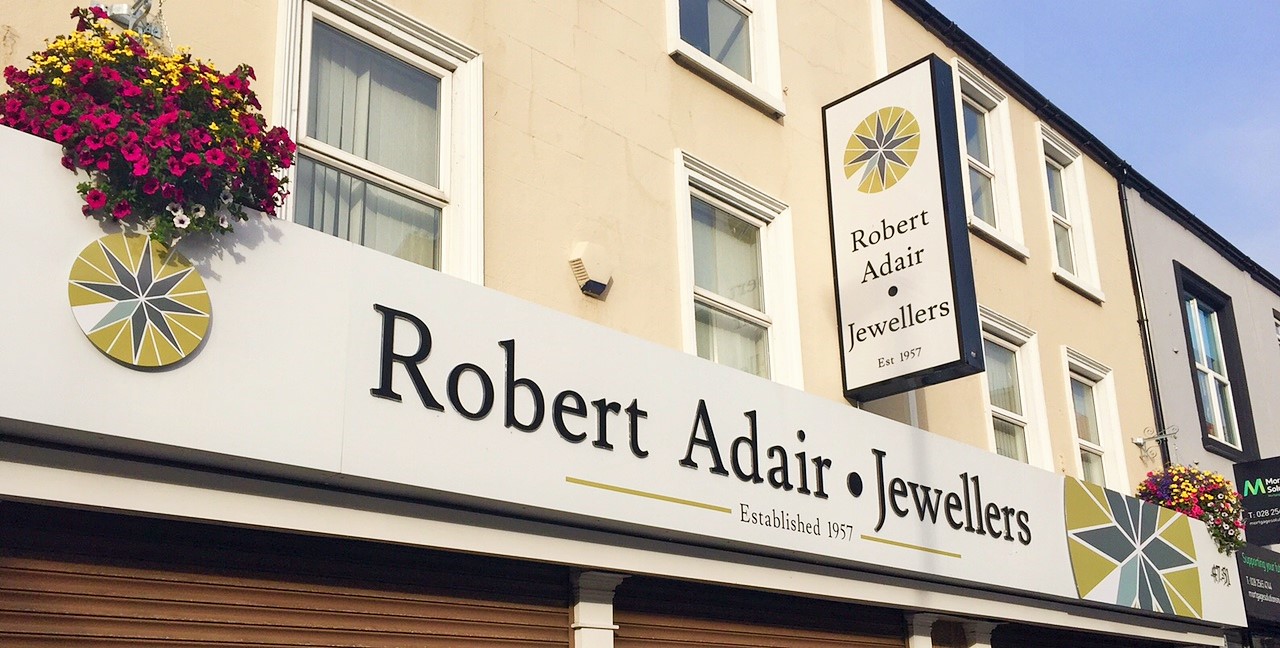 Have a query or want to make an enquiry about anything you see or service we offer, please contact us on 028 2565 6896 or use the email form at the bottom of the page.

47-51 Mill St
Ballymena, County Antrim BT43 5AA
Tel:  028 2565 6896
Click here to find Robert Adair Jewellers on Google Maps