In Northern Ireland wedding ring engraving is offered here at Robert Adair Jewellers. Robert Adair Jewellers are renowned for offering a superb selection of wedding rings and our engraving service is the perfect way to make your ring perfect for your wedding day.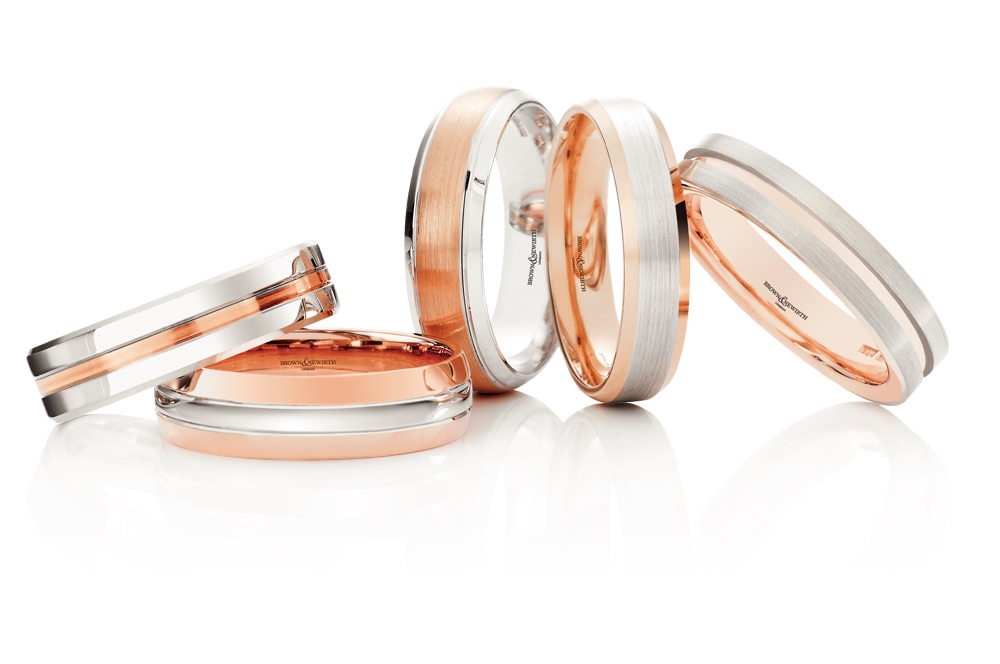 Our wedding ring range offers great choice and brilliant value and we offer a free engraving service for the inside of their wedding ring.
Couples often want to have their wedding date or a special message engraved on the inside of their wedding rings. This isn't a problem and with our modern computer engraving machine. Engraving can be carried out in any font and style and even on two or more lines. This is part of a free service and puts the finishing touches to the perfect wedding ring.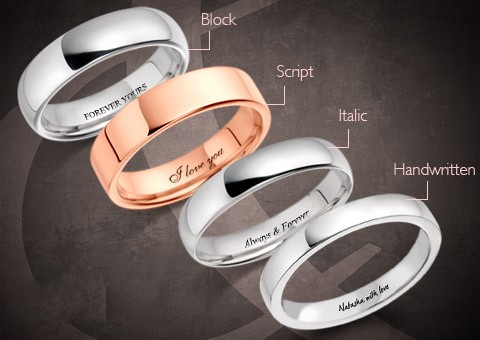 Give yourself plenty of time to choose your rings. While we can have rings ordered and in stock within two weeks it is obviously much better not to be rushed and to take the necessary time to pick a lovely ring that you are going to cherish and wear every day for many years to come. We find that about two to three months prior to the big day is about right for choosing the rings. Some couples are very efficient in their planning and are maybe hoping to have their bands sorted up to a year in advance. While this is fine with us we always prefer not to finalise the sizes until close the wedding date to allow for loosing,or dare I say putting on, a little weight! Whatever happens we at Robert Adair Jewellers are here to help you with your wedding rings. Our staff are professional and friendly and they can help you try on different styles and advice you of which size would be best for you. We will give you all the support and help you need to take the stress out of ordering your wedding rings.
To view our stunning range of wedding rings, or chat to us about our free engraving service please give us a visit in store – Robert Adair & Diamond House Jewellers, Diamond House, Mill Street, Ballymena.