Luxury watches cost a lot so when their Battery needs to be replaced it must be done correctly. Because luxury brands like Tag Heuer, Omega, Longines, Rado, Breitling are the top of their range we think that they should get top of the range treatment.
At Robert Adair Jewellers we are trained to handle these luxury brands and can change their batteries without compromising the quality of your watch.
Battery replacement for luxury watches – Ballymena
Most good quality watches are water resistant but through time and after a battery change the seals can be compromised. This means that after a new battery has been fitted it is important that the case is resealed and pressure tested with the correct equipment.  This is vitally important if the watch is used in water on a regular basis.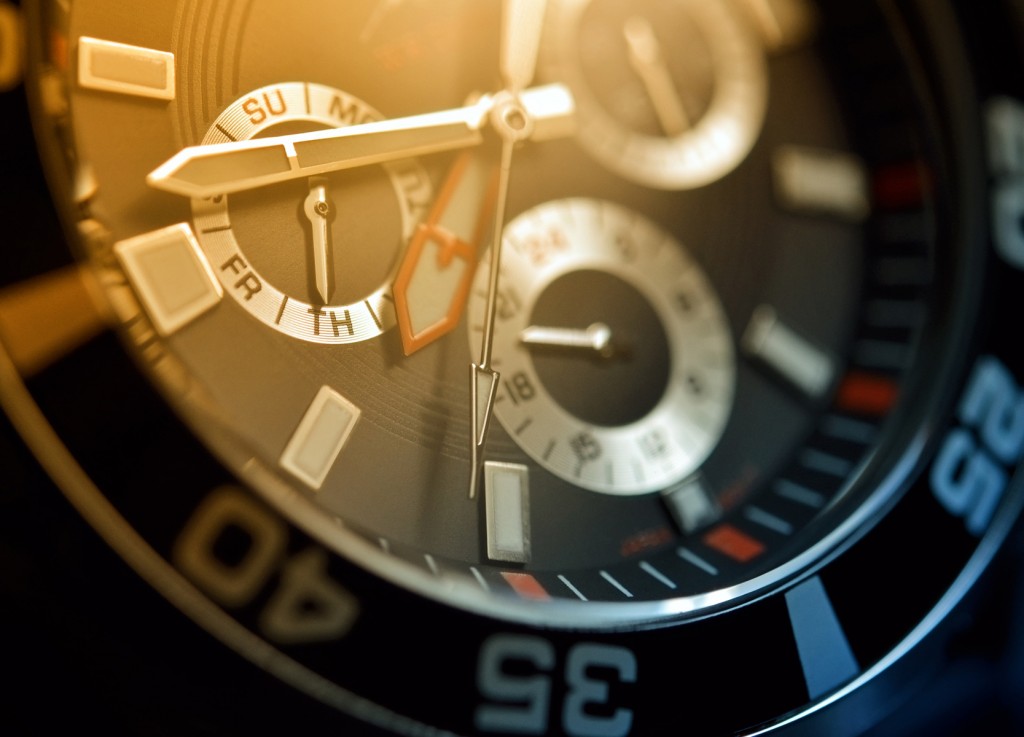 Robert Adair Jewellers are one of the few Jewellers who have a watchmaker on the premises with the knowledge and equipment to pressure test and reseal your water resistant watch. We offer a full computer report to prove that your Tag Heuer is still in perfect condition. Most Omega watches also require pressure testing as do the top of the range Longines, Rado and Breitling.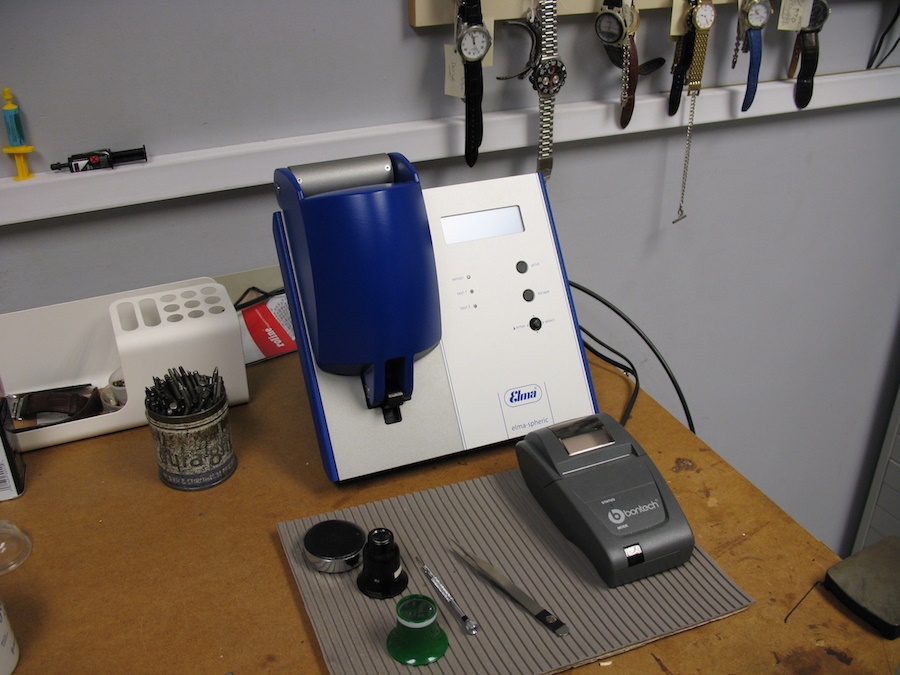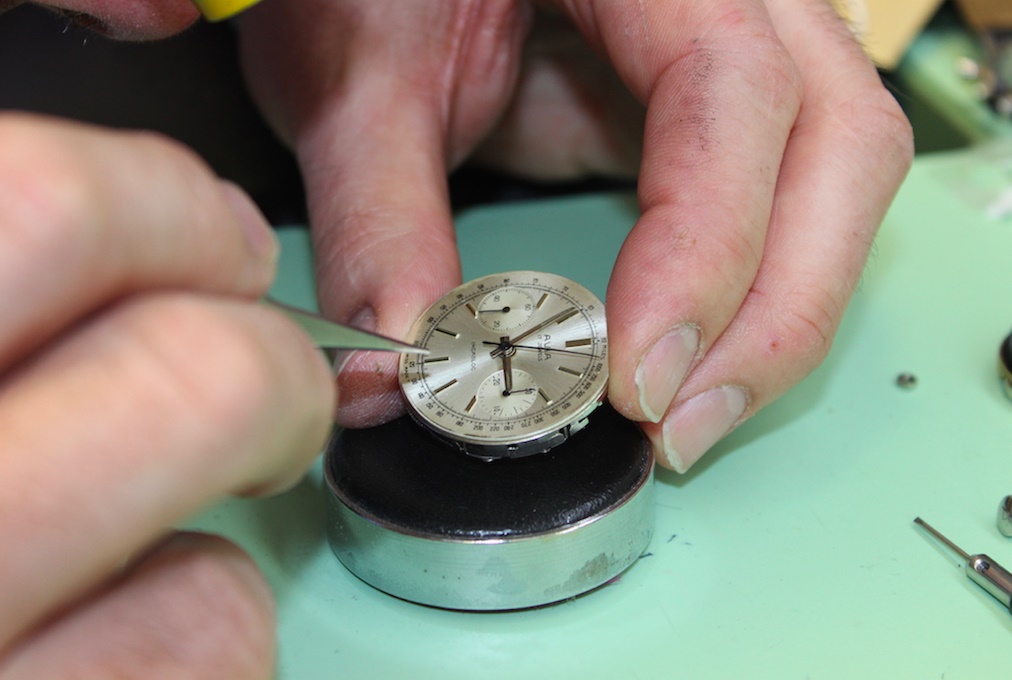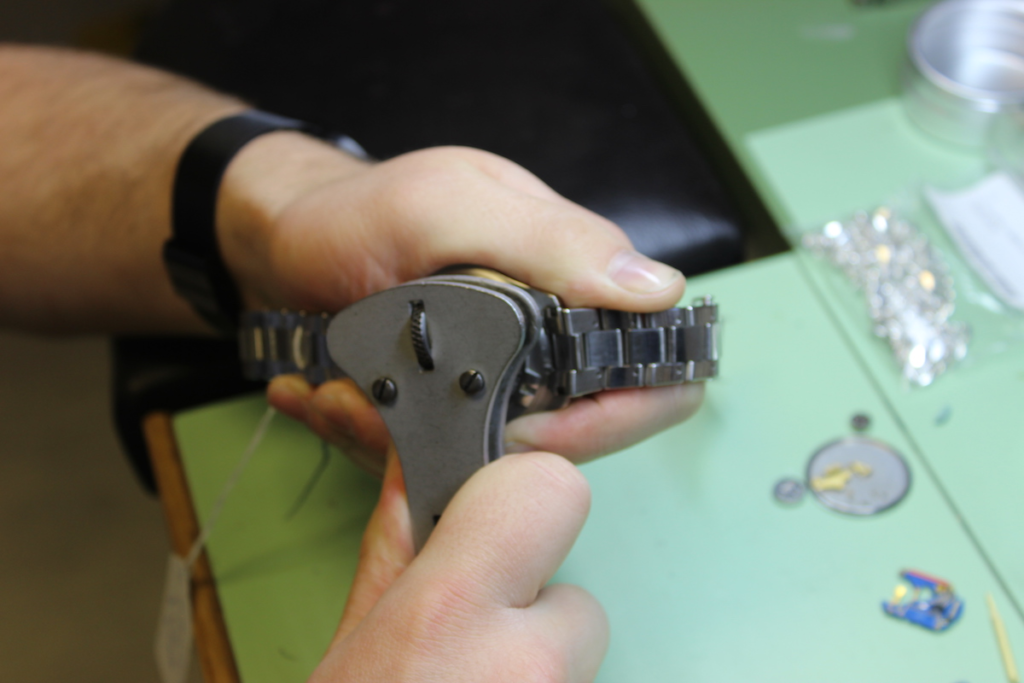 At Robert Adair Jewellers we only use quality Swiss made Renata batteries. Our on site watchmaker carries out watch battery fitting to ensure your luxury watch gets a quality service. We can also change and replace case seals, pusher seals and crowns as necessary. Case and bracelet refurbishment is also available to bring back that as new look to old and scratched watch cases and bracelets.
Robert Adair jewellers are one of the few local jewellers who can offer this service meaning you don't have to send your watch away – reducing extra costs or time.
Robert Adair Jewellers can service Tag Heuer, Omega, Longines, Rado, Breitling and all luxury watches. All work is guaranteed for two years. Find out more about our workshop here.
Please give us here a call or pop into Robert Adair Jewellers on Mill Street in Ballymena to talk about fitting a battery or a service for you luxury watch.