Robert Adair Jewellers are delighted to unveil their new range from Bering watches. The beautiful range is called Max Rene after the Danish watch designer. These watches are modern and classic and come in a wide range of options.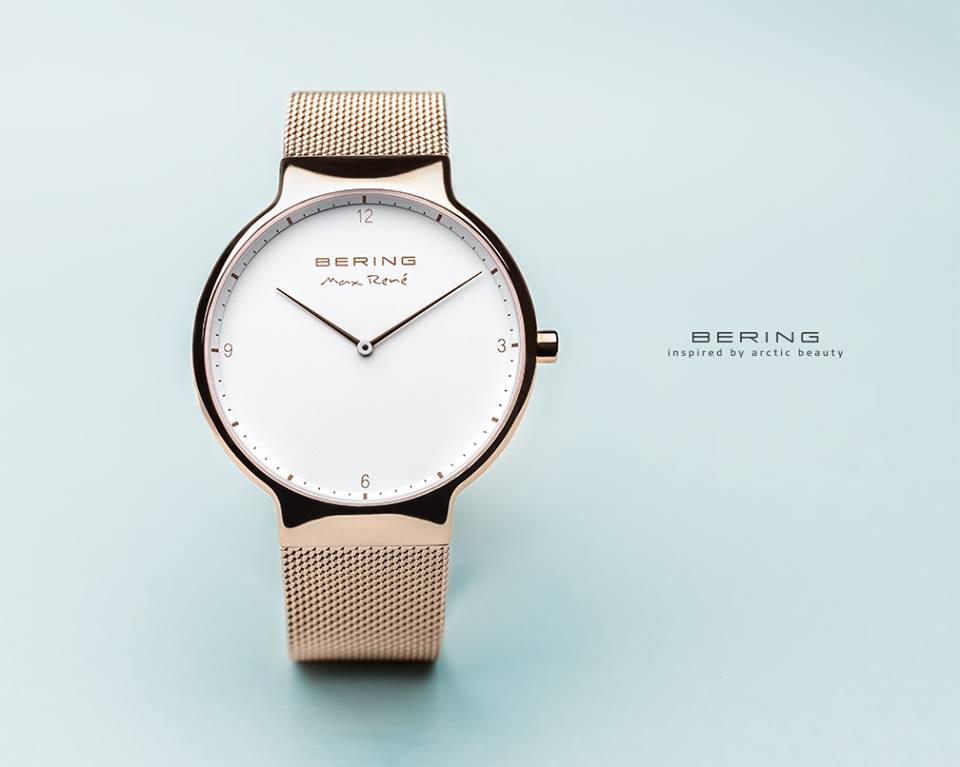 The great feature of this range is how comfortable they are to wear. For a luxury watch they feel sleek and light rather than clunky and heavy.
They come with two sizes of bracelet or strap, so as to accommodate a large or small wrist. The straps and bracelets are easy to remove and you can easily change the complete look of your watch from a bracelet watch to a strap watch in a few seconds.
Max Rene Watches by Bering at Robert Adair Jewellers
Read the details from the Berling website below:
Sliding technology
A new sliding technology was developed for this collection, which makes it easy to change straps and mesh bracelets with a simple sliding mechanism. This function enables you to modify the look of the watch without a tool and within a few seconds. Max René is currently having the technology for the Max René mesh bracelets and leather straps on a patent pending.

Water resistance
The watch is water resistant up to 5 ATM, which is five times the ordinary atmospheric pressure, and translates into a depth of 50 meters (165 feet). That makes the watch suitable for daily activities such as showering or swimming in shallow water.

Max René elevations
The new Max René watches comes with a large dial opening of 36,2 mm in the large model. This large opening is only made possible by assembling the dial and hands from the front. The frontloading technique gives the watch a slim and elegant shape in combination with the thin Quartz-movement.

Crown
The 4 mm crown is carefully tailored to the rounded shape of the watch case, and engraved with a stylish M.R. logo. A double O-ring has been implemented between the crown and the Quartz-movement, to ensure the watch is water resistant up to 5ATM. 



Sapphire crystal lens

Ultra-hard sapphire crystal lens is standard on all Max René watches.
The sapphire lens is scratch resistant and up to five times harder in material than normal lenses.


Watch case
Every Max René watch case has been crafted in the finest stainless steel quality 316L, and finished in various styles such as polished steel and rose gold. Furthermore from 2016 a new version in 14k gold will be made available.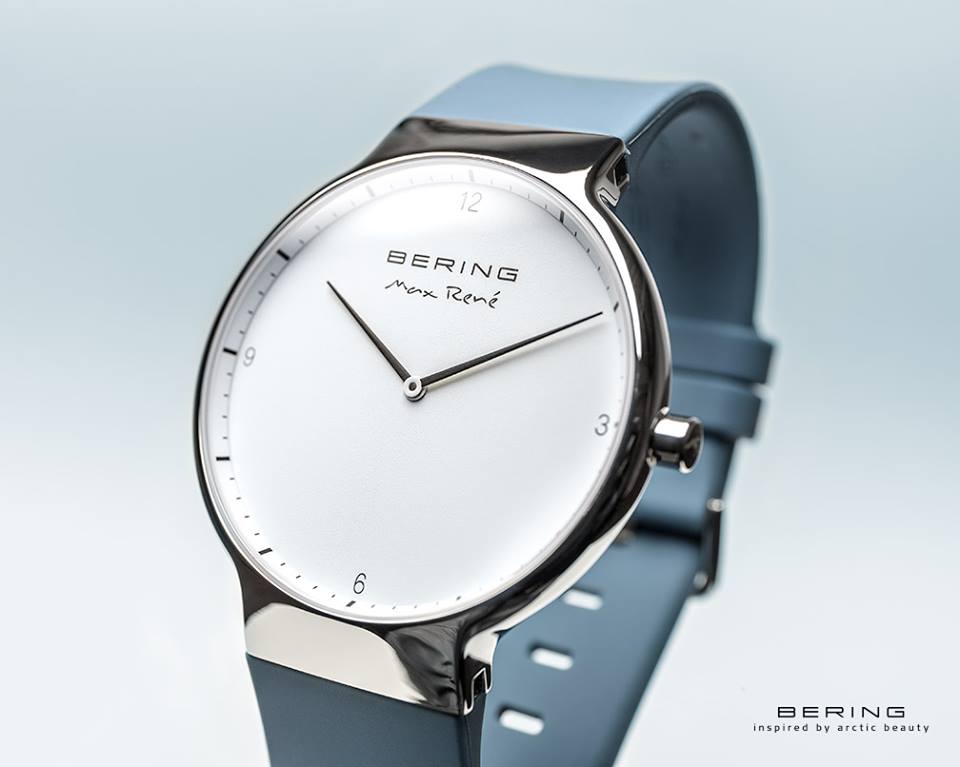 At Robert Adair Jewellers you can call in with us and have a look at the Bering Max René range. This is a beautiful designer piece which will stand out amongst your jewellery collection. Call in now and take a look.