At Robert Adair Jewellers we have provided this Ring Strap sizer to make it as easy as possible for you to find out your ring size. We all know our shoes size and what size fits us best for our clothes so why settle for a ring which is ill fitting. If a ring is too tight it will swivel round and could be in danger of falling off and if it is too small you may have trouble taking it off and putting it on. Also as life changes your size may change too.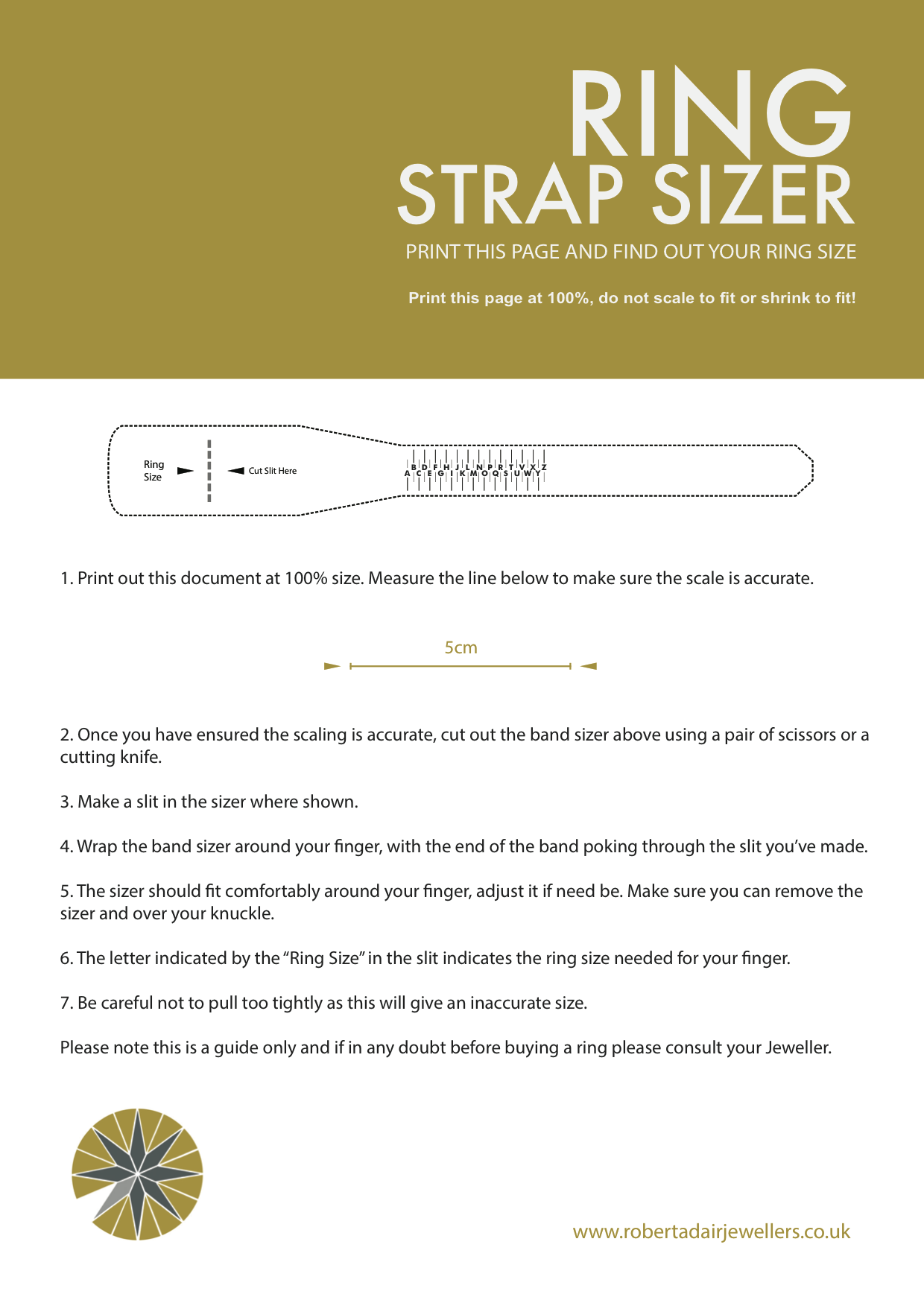 Click here to download the Ring Strap Sizer which you can then print off and use. This handy guide allows you to check your own ring size quickly and easily. If you are planning a surprise engagement then you may have to guess your partners ring size. We suggest that you find a ring which they wear on their middle finger and try it on your fingers. Check the ring size of whatever finger it fits on best and then we can help you to work out a slightly smaller size which should match your partners ring finger.
Remember the the team at Robert Adair Jewellers are here to help you and that the Ring Strap Sizer should only be used as a guide. We can help you to find the correct size in our Ballymena store, and we are also able to adjust rings to make them fit. For more information about ring sizes and buying a ring call in with Robert Adair Jewellers on Mill Street in Ballymena, Northern Ireland.