Robert Adair Jewellers offer beautiful jewellery made from many different materials. Gone are the days of only having the choice of silver or gold. Now there are other precious metals for you to consider giving you lots more choice and helping you to find exactly the right piece of jewellery for you.
Below is the Robert Adair Jewellers Precious Metal Guide which gives you all of the information you may need to help you pick your perfect engagement ring or wedding ring.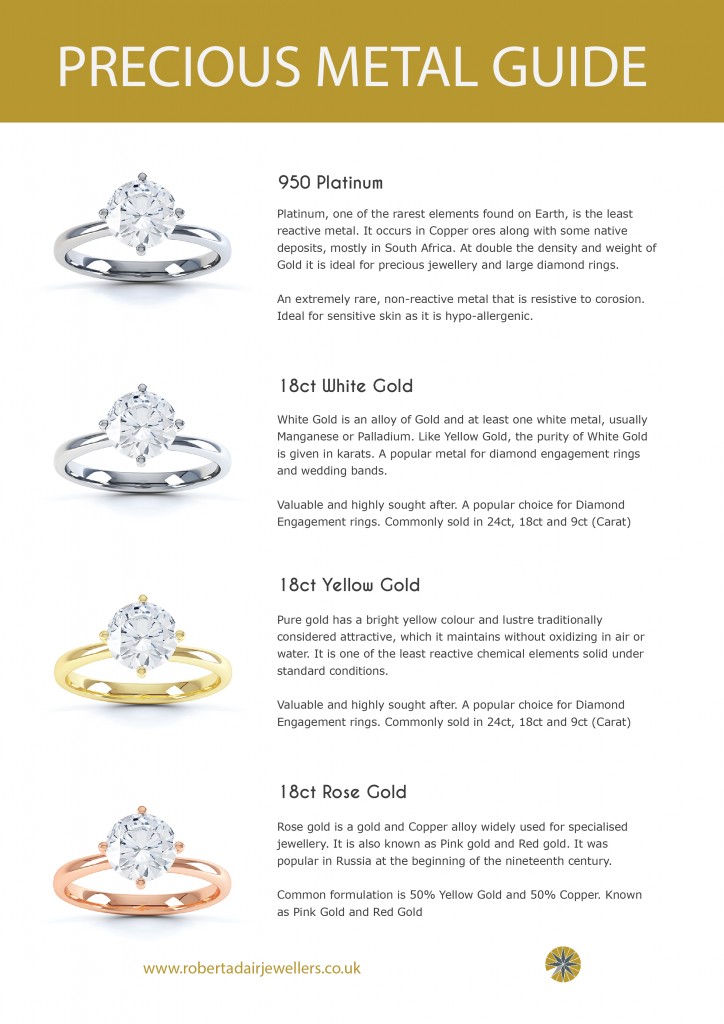 Rose Gold has had a recent revival becoming a really popular choice for those looking for something unique and special. White gold is great for girls who love silver but want a more luxurious item. Platinum is a great option for anyone who has sensitive skin and is prone to break outs. Each metal has their own advantages and characteristics which may make them perfect for you. Before you invest in an engagement ring or a wedding ring read the information above, and call in to Robert Adair Jewellers on Mill Street in Ballymena. Our staff can help you to make your choice and will show you examples of platinum, white gold, gold and rose gold which you can view and try on. They will help you to pick the best Precious Metal for your skin, lifestyle and budget. Call in at Robert Adair Jewellers to find out more.