Robert Adair Jewellers Workshop in Ballymena is a very busy place. Kitted out to repair jewellery, watches and clocks this fully fitted workshop has two watchmakers on the premises who will be able to help you. In the Robert Adair Jewellers Workshop watchmakers carry out all kinds of repairs on all watches, old and new. Repairs can be carried out on all top brands including Rolex Omega Tag Heuer, Breitling and many more.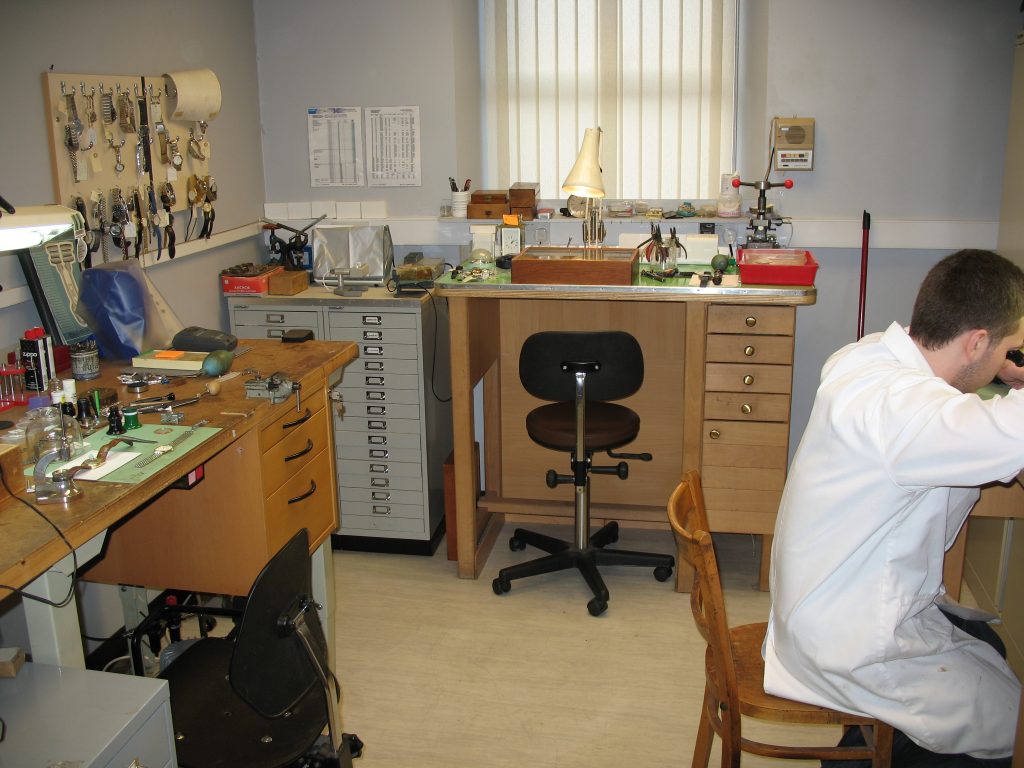 Watch Battery Fitting
Batteries can be fitted and at Robert Adair Jewellers watches resealed and electronically pressure tested. Batteries are fitted to quality Swiss watches including Tag, Omega, Tissot and Breitling etc. Thereis no need to send back to these manufacturers, we can do a quality battery refit at a fraction of the cost.
Other service from Robert Adair Jewellers:
At Robert Adair Jewellery we also work with clocks. Repairs can be made to clocks both new and antique. We have a pick up service and our professional watchmakers will carry out a repair or a service.

Engraving carried out on any item we sell free of charge, with reasonable charges on any other items.

Jewellery repairs are also carried out in our workshop with a quick turnaround of one week. Items we sell for example rings etc can very often be sized in one hour. White gold rings made like new again by re rhodium plating this service normally takes about a week but can be completed sooner if required.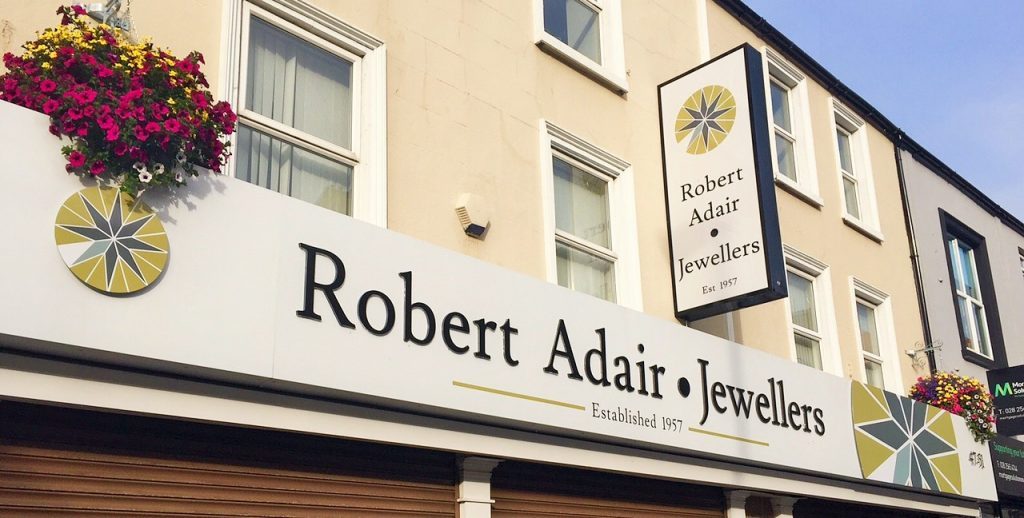 Robert Adair Jewellers has been operating in Ballymena since 1957. With over 50 years of experience, Robert Adair Jewellers are delighted to have sold many engagements rings, wedding bands and beautiful gifts throughout the years. Please call in with us at Robert Adair Jewellers on Mill Street in Ballymena if you woudl like to use any of the services at our workshop.