At Robert Adair Jewellers Diamonds are our speciality and we pride ourselves on offering you the best diamond for you budget. Buying a diamond is a big investment, whether it is a diamond engagement ring or special piece of jewellery, and the team at Robert Adair Jewellers have the experience and expertise to help you buy the very best.
Clarity refers to flaws, blemishes or inclusions of a diamond. The table below shows how diamonds are graded according to clarity.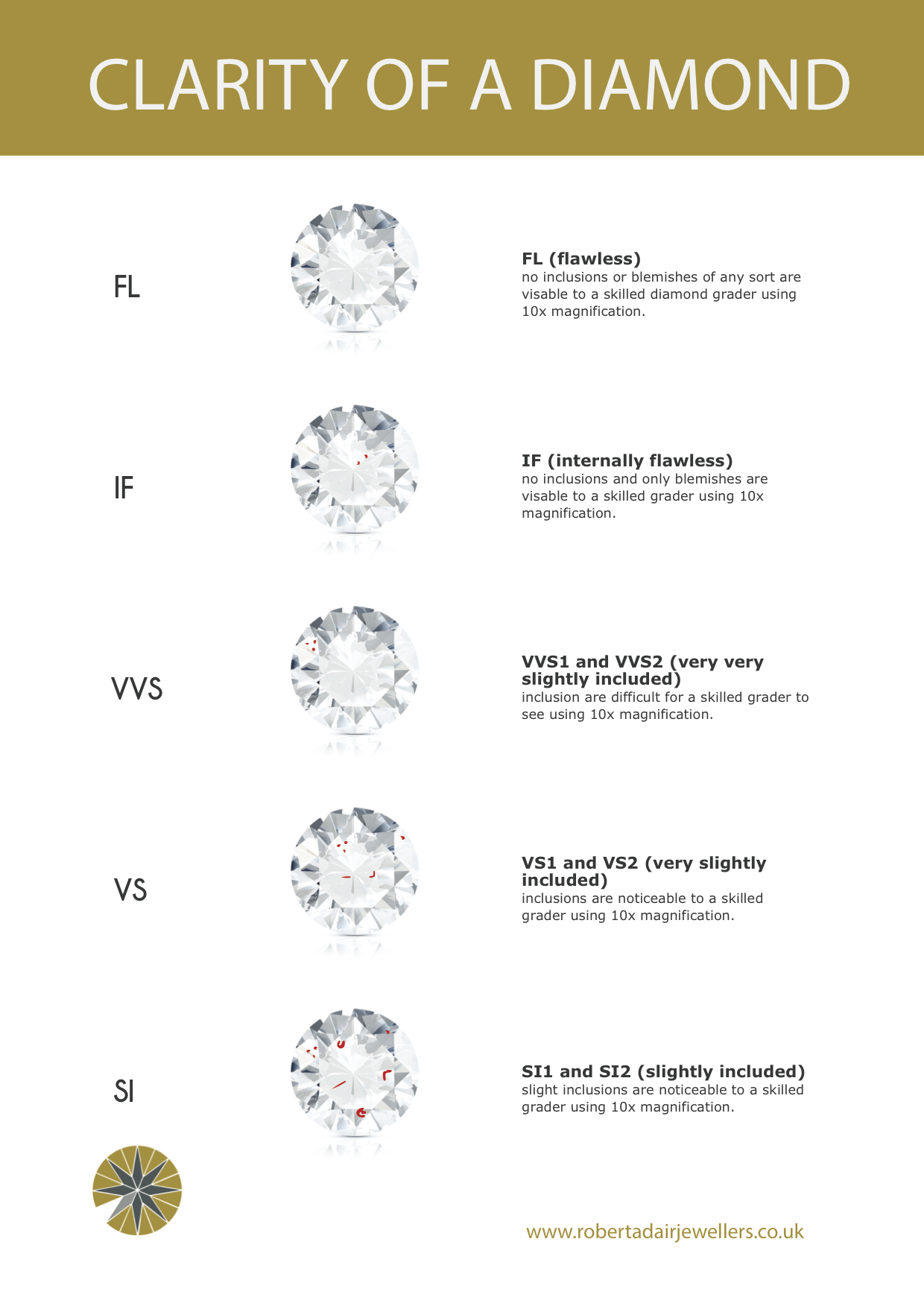 At Robert Adair Jewellers we have been selling stunning diamonds for almost 60 years. With our handy diamond quality guide and the help of our team we can offer you value for money and a quality product whether it is a diamond solitaire, a bespoke diamond ring designed by you, or a beautiful intricate cluster. Call in at Robert Adair Jewellers to find our more about our diamonds.